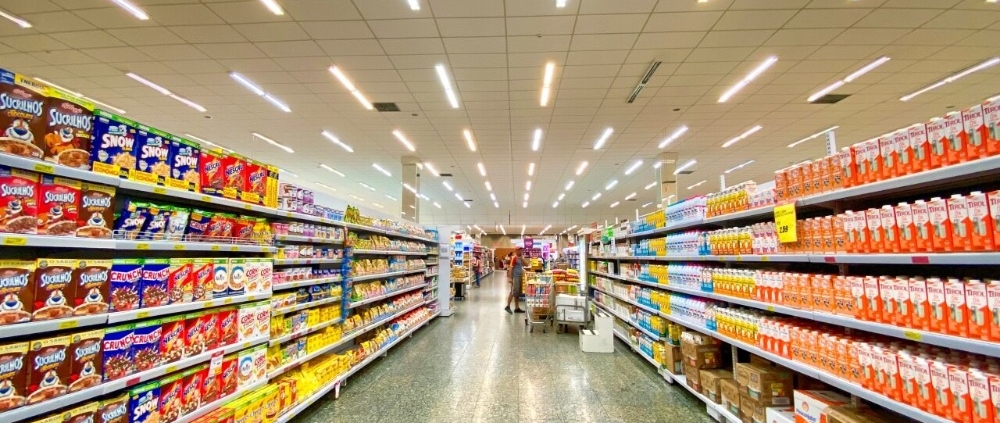 Coming up with the best retail execution plans should be one of the main priorities for all Australian brands that work with retail stores.
Placing an emphasis on great retail execution is important as it helps make the products of certain brands stand out over their competitors on the shelves.
Retail execution in Australia
Retail execution is the term used to describe all of the activities that brands perform at point of sales which are aimed at increasing purchases and conversions.
Having a successful retail execution strategy will have a significant contribution to the success of your retail sales which you will need since you will be competing with more than 140,000 retail businesses in Australia.
When planning out your retail execution, you are making sure that you are placing the right product on the right shelf at the right time, for the convenience of your customers.
Some activities that cover retail execution include order replenishment, shelf merchandising, trade promotions, store audits, and more.
You will be able to maximize your productivity when doing these activities when you use a merchandising app especially when you have to address potential problems like losing a significant amount of sales due to stockout issues.
What are merchandising apps?
A merchandising app is a software that specializes in retail and merchandising activities. It allows merchandisers, brands, and field reps to perform retail inspections and audits for visual merchandising in a remote manner through a smartphone or tablet.
These apps are made to simplify and optimize task management, especially those that are crucial to your retail execution plans.
Along with this, they can create better communication for field reps, and improve the rate of reporting and transparency.
Merchandising apps also help brands recognize how impactful their retail decisions are so that they can plan out and optimize better retail execution plans in the future.
Challenges Faced By Australian Brands Which Can Be Addressed With Great Retail Execution
Here are the 2 main reasons why it is important for Australian brands to have great retail execution plans:
1. Great retail execution can help with solidifying their brand in Australian retail stores.
Australian brands should see retail stores as another additional opportunity to tell their story to their customers and provide them with a positive experience with their brand and their products.
Having a great retail execution strategy will help push consumers to react positively when they see their products in a store.
Luckily for these Australian brands, there are merchandising software and apps that have a lot of features to aid their field reps in checking all the retail shelves and making sure that their retail execution is going well in all stores.
Checking the retail execution in all of your different store locations is vital for your business as it gives you a better idea of your performance in both urban areas like Sydney, Adelaide, Melbourne, Brisbane, and Perth and the smaller cities as well.
Australia offers unique challenges because of how large the country's area is. There are a lot of cities and areas for you to cover in Australia and you will need to keep track of each store and how often you will need to visit it. However, this process can be a lot easier when using a merchandising app which can organise all of your store visits.
Tasks like monitoring store shelves in real-time with photos, taking stock of merchandise, and comparing shelves to planograms are not just important for tracking your inventory, but they also help brands check if their retail execution is being followed.
The displays and promotions help convey the brand image of Australian brands, so it is important that these are perfectly executed inside stores.
Mobile merchandising apps can guide field reps to optimize their work so that the retail execution goals of brands can be achieved in each retail store.
2. Australian brands can gain actionable sales insights with great retail execution.
All of the merchandising activities that come from the retail execution plans of Australian brands will provide them with up to date reporting on the status of some of the most important factors to note.
These factors include the status of their product's inventory, information about the competitive landscape, sell-through data, and a lot more.
This data is crucial as it can provide these brands with tangible and actionable insights which will help them improve upon their previous retail execution strategy so that they can have more successful strategies in the future.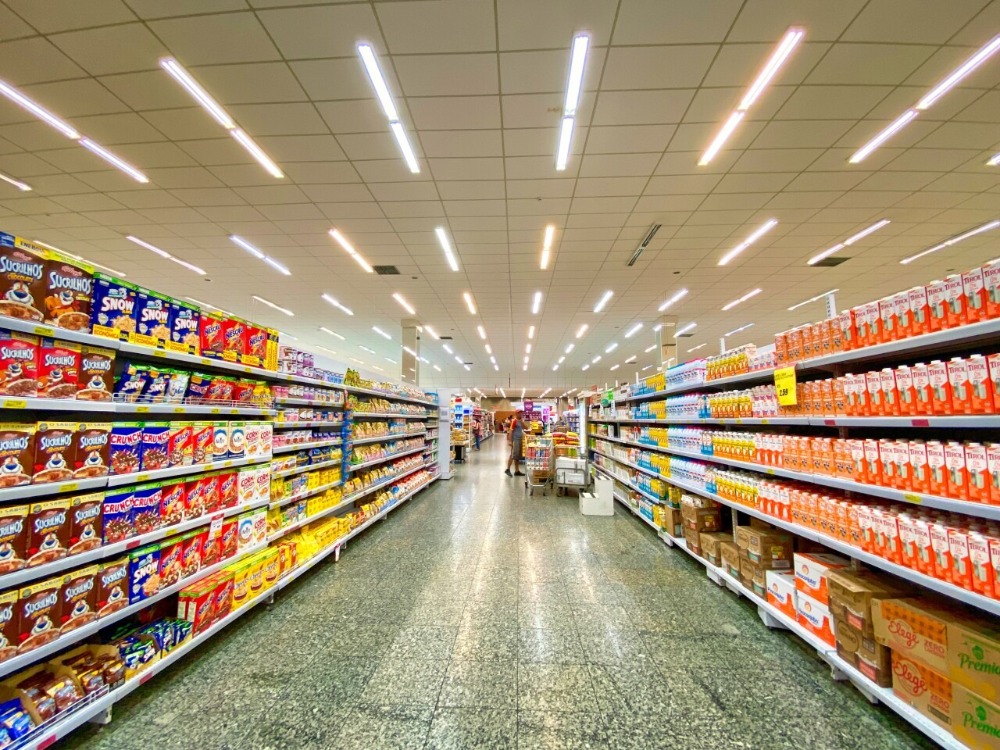 7 Ways Merchandising Apps Help Australian Brands Ace Their Retail Execution
1. Merchandising apps provide field reps with detailed work instructions and checklists.
With merchandising apps, brands can set regular visit schedules, track executions, and optimise their workforce and field reps when they are doing on-ground work.
These schedules can contain detailed work instructions which will inform reps on what activities need to be done for each store. Whether your stores are in Perth, Melbourne, or Sydney, merchandising apps help you cover all of  your store locations.
With these apps, it can be a lot easier to update, change, or remove work instructions and instantly distribute them to all of the reps in the field.
These instructions also come with checklists for all of their tasks which they can tick off once they have completed them.
2. You will expand your coverage analysis with merchandising apps.
When field reps are using these merchandising apps for their on-ground work, you are able to track and analyse much more than the data that is being reported.
This is because merchandising apps can also collect information like time and locations along with what stores are getting visits, how long the visits take, and what activities are being done in the store.
All of this can help provide Australian brands with valuable insights on how well their outlets are being covered, and can enable them to make informed decisions on how to realign and assign tasks to reps in the field.
3. Field reps can track how well your retail execution is in-store through photos which can be sent with merchandising apps.
The best merchandising apps will include a built-in camera function which allows field reps to take photos of the shelves and stocks within the app interface. The app can also have a photo gallery which saves and lets reps view all of the photos that have been taken.
Field reps should leverage this resource as this can give brands real time updates on what their retail execution currently looks like and how many products are on the shelves.
4. Australian brands can have better communication with their field reps through these apps.
Since field reps will use smartphones or tablets to access merchandising apps, these will already be an effective way of communicating between field reps and management.
The best merchandising apps are able to integrate all the important communication channels into their app so that it will be the only application that field reps will use for all types of communication.
This can include direct messaging, broadcast messaging, and important company-wide announcements that will keep reps informed of policies and tasks.
5. It is easier to take and request stocks to avoid out of stock problems with merchandising apps.
Merchandising apps contain a clean and user-friendly interface which make it easier for field reps to take inventory of stocks.
They can also easily create stock requests by ordering through the app in real time which will minimise lost sales because of stockout problems. Your retail execution plan will continue to be successful as long as you will have the right amount of stock on shelves.
6. Merchandising apps provide brands an easy way to track their sales performance.
Great merchandising apps provide field reps and brands with a sales transaction dashboard. This dashboard helps brands and reps with tracking their sales performance.
The sales transaction dashboard can easily measure the daily or monthly sales performance of a brand and can also record new transactions at the point of sale.
7. Merchandising apps can generate reports to easily view important data.
Australian brands will also have access to reports and analytics with merchandising apps. These can help them make better decisions and retail execution strategies with the data that they have gathered.
These reports can help brands track their overall operations and can measure success while saving time with automated reports on retail execution, sales results, and a lot more.
All of these reasons have made it clear that merchandising apps are a crucial part of an Australian brand's retail execution strategy. Merchandising apps make tasks more efficient and can gather data in an organized way which will make it easier to analyse it.
If you are looking for a merchandising app that will maximize the success of your retail execution in Australia, then you should take a look at the Optim Merchandising app.
https://optimmerchandising.com/wp-content/uploads/2021/09/australian-brands-retail-execution.jpeg
750
1000
Avery
https://optimmerchandising.com/wp-content/uploads/2019/06/optim-merchandising-logo.png
Avery
2021-10-08 01:57:30
2021-10-08 01:57:58
How Merchandising Apps Help Australian Brands Ace Their Retail Execution